The first one was held in 1952, and since then it has been held every three years until 2010, the 18th one. For nearly half a century, K'Show has been gradually recognized as the largest international exhibition (in terms of exhibitors, exhibition area, level and number of visitors) among the world exhibitions of plastics and rubber industries today. Due to the wide international influence of this exhibition, it has been regarded by the world plastics and rubber industry as a good business opportunity, information gathering opportunity and technology exchange opportunity that should not be missed, therefore, every exhibition attracts many professional manufacturers and people from all over the world to attend and visit the exhibition.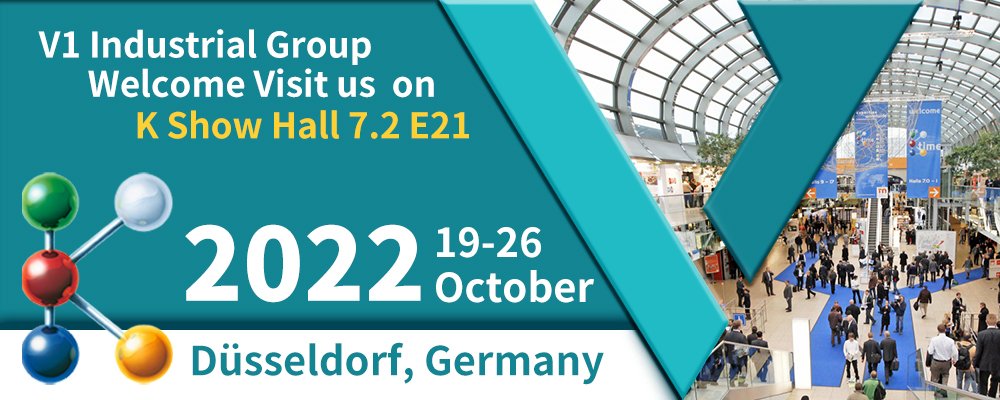 The long-term development of the rubber and plastic industry, only the production of innovative products and improved production processes to maintain and continue the competitiveness, now towards a more widely used, more rapid, more flexible level of development, including strengthening the performance of machinery, improve the quality of products, enhance the use of materials, combined with new processing methods, new methods to replace traditional raw materials, etc., to participate in the exhibition is China's rubber and plastic export enterprises to develop this market, the most efficient and effective way. K 2022 is not only an indicator of the future direction of industry development, but also a place where experts can develop new ideas through dialogue and exchange, and a visit to K 2022 is the best way to gain insight into international market demand and foresee the future of the industry, helping to pre-empt trade opportunities in emerging global markets.
Under the epidemic, V1 machining has a strategy to participate in KSHOW.
Under the background of normalization of epidemic, overseas epidemic cannot be managed, and China is the country with the strictest epidemic control strategy, and the occasional case is a large-scale detection. This is difficult to imagine for companies doing cross-border business, because in business development, people travel overseas with high risk, overseas customers come to China at great cost, and meeting customers offline has become almost difficult to do. Not to mention participating in international exhibitions, such as this time's K Fair in Germany.
In the face of the epidemic, V1 Machining was able to organize and participate in the K show without any impact. The main reason is that V1 Industrial Group has set up more than 176 after-sales service locations in Southeast Asia, Europe, North America and other countries, and employs 6 overseas CEOs with more than 20 years of experience in the mold and die industry and a team of more than 170 overseas We employ 6 overseas CEOs with more than 20 years of experience in the mold and die industry and a professional team of more than 170 people to provide professional services such as order development and after-sales service in overseas markets.
The smooth progress of this German K exhibition is the result of the close communication and collaboration between the German V1 team represented by Sister Anky and the Chinese headquarters, which smoothly completed the work of samples, promotional materials and exhibition design for the exhibition suppliers on time and with high quality. V1 Machining was able to participate in the K show in Germany without any problems. Here are some photos of the exhibition site from our German team to enjoy: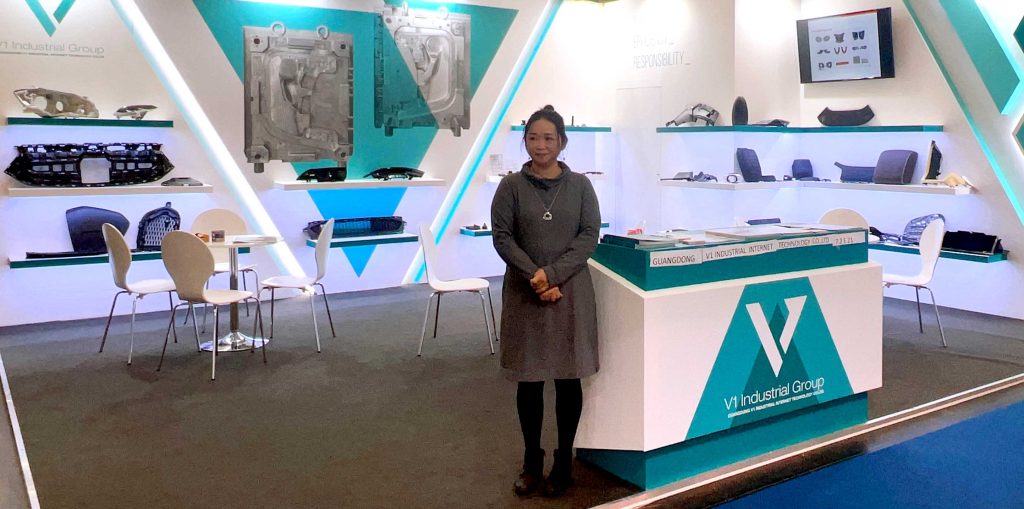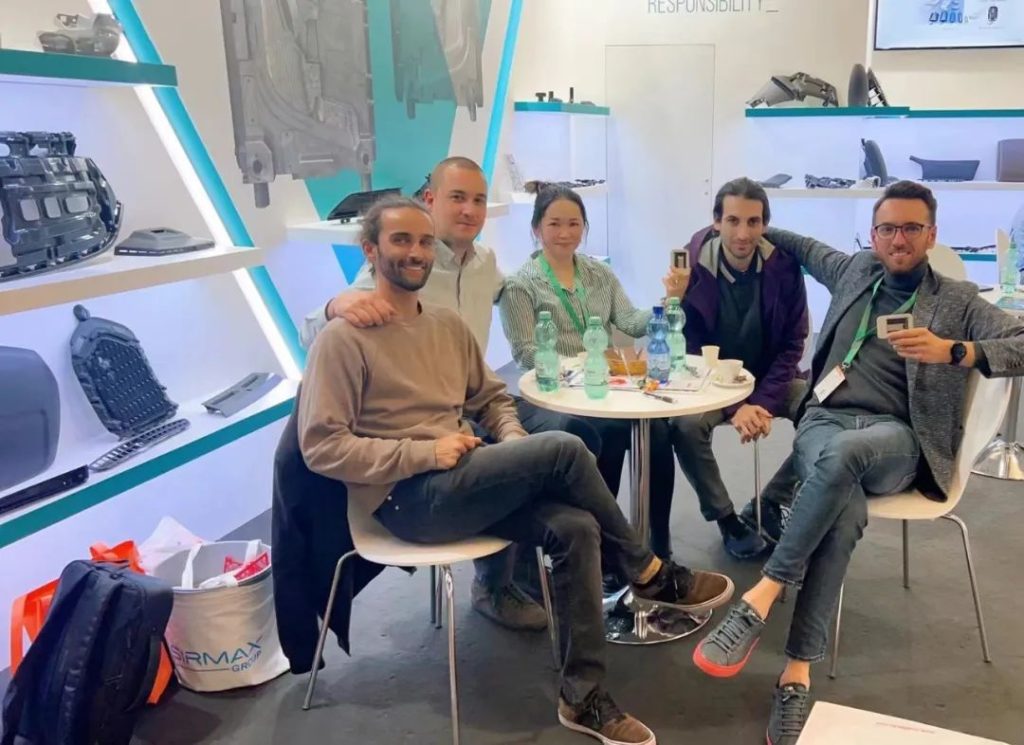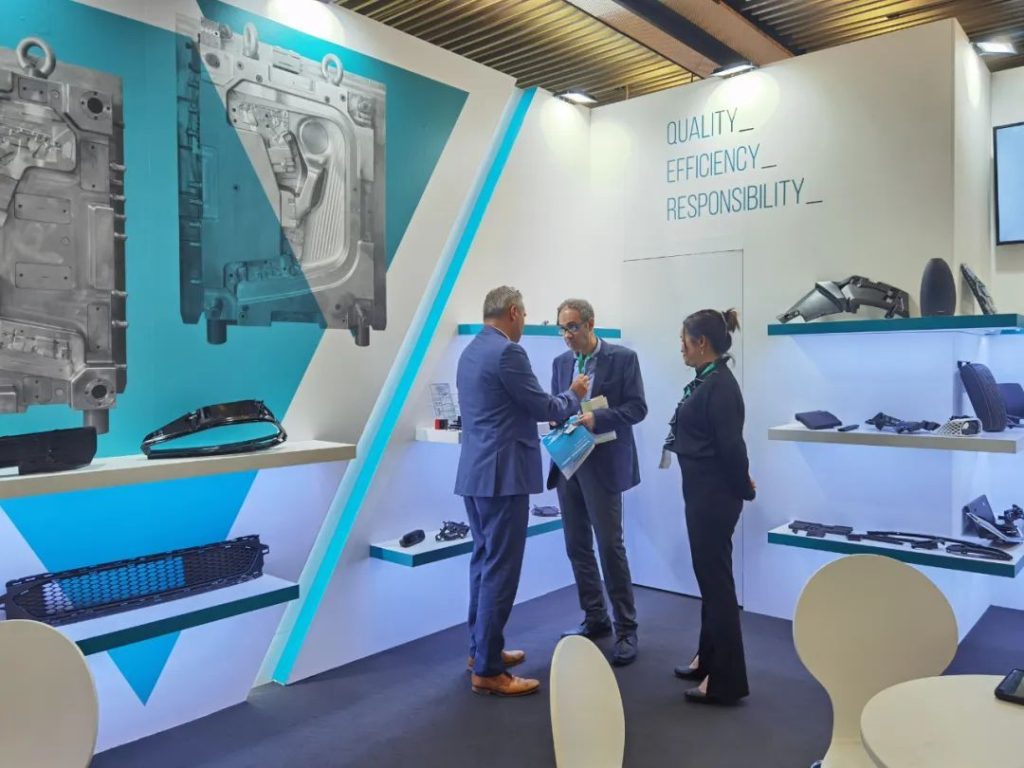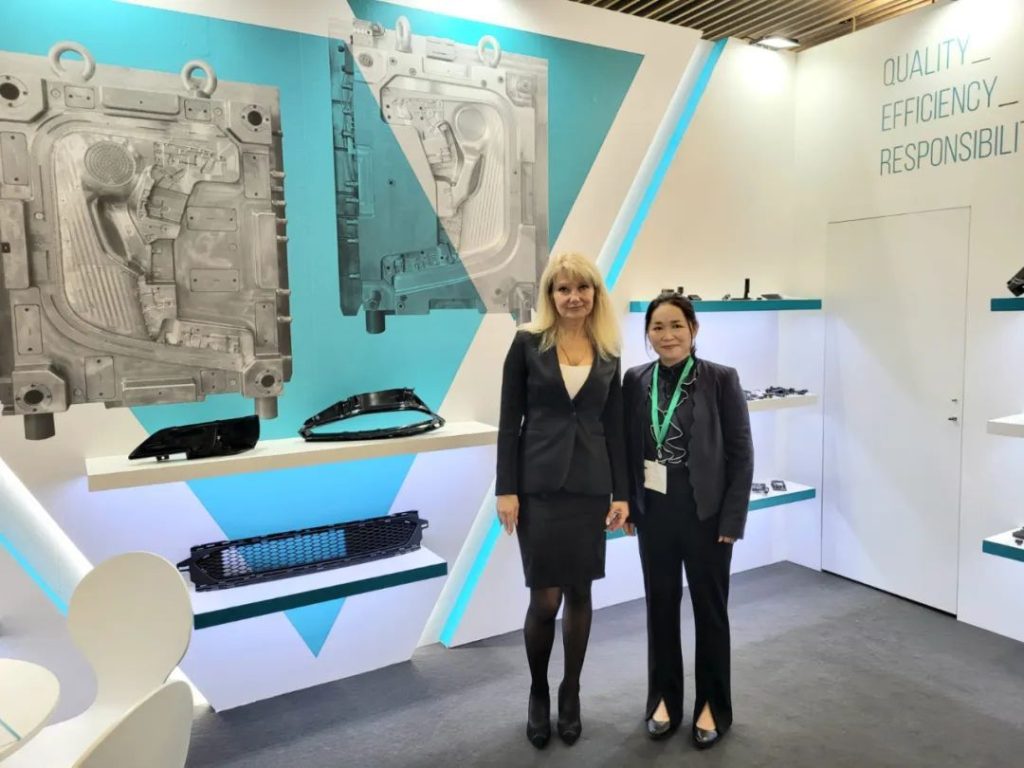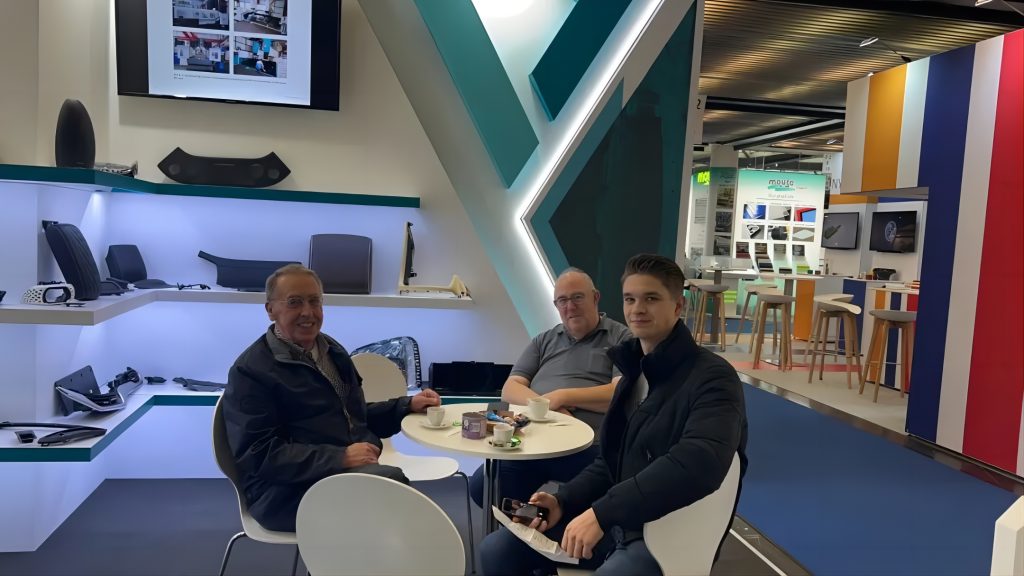 In this exhibition, the German V1 team not only expanded new customers in Europe, but also consolidated the relationship with old customers. The overseas team's approach to overseas exhibitions is a traditional and innovative way for V1 Machining to expand its customer base in the era of the epidemic, and is an important tool for V1 Machining to interact with the global market.
Note: V1 Machining is one of the brands on V1 Industrial Group's factory website.