China Machining Parts Manufacturers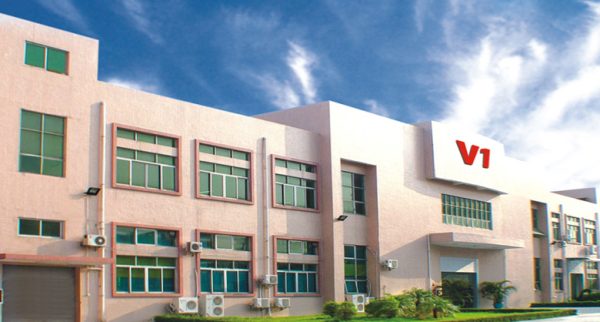 16 Long Years Of Manufacturing Excellence With Quality At It's Best!
V1 Machining is a Chinese CNC Machining Company. Providing CNC machining services, specializing in manufacturing precision mold parts, large die parts, and various mechanical parts for 16 years. Possess high-quality management systems such as ISO 9001:2015, ISO 14001:2015, and IATF 16949 certification to ensure high-level, high-precision parts.

16+
Industry experience since 2006
0.001mm
Machining accuracy
V1 Industry has a highly qualified technical team who are able to design and manufacture various complex parts and mechanical assemblies. In addition, machining factories also need to have a high degree of production management capabilities to ensure that production efficiency, quality and delivery time are effectively controlled.
With the continuous development of science and technology, we are also constantly upgrading and improving our own equipment and technology to meet customers' needs for higher quality, more sophisticated and more complex mechanical parts and assemblies.
We Are The Industry Quality Suppliers, Customised Parts with The Highest Efficiency And Quality You Are Looking.
Precision Mold Parts Machining
Mechanical Parts Machining
Large Die Parts Machining
Are you Searching For a First-Class CNC Manufacturer?
Applications Industries of Parts CNC Machining
V1 machining is a CNC company offering services suitable for mass production of high-precision mould parts, large Die parts and various mechanical parts, such as components for cell phones, medical devices, optical equipment, automobile, the lighting industry, office equipment, etc. We know that CNC machining has become the most basic, extensive and important technology in the mechanical manufacturing industry, which directly affects production efficiency, cost, energy consumption, and environmental protection. The CNC machining applications involves the following industries:
Our company has been using the CNC machining services from this provider for over a year now, and we have been thoroughly impressed with the quality of work they provide. Their team of experts is knowledgeable and efficient, always meeting our tight deadlines without sacrificing precision. The parts we receive are consistently accurate and have exceeded our expectations. We highly recommend their services to anyone needing reliable and high-quality CNC machining.
We needed a CNC machining solution for our complex and custom parts, and this company was the perfect fit. They not only provided us with excellent craftsmanship but also gave us valuable insights and recommendations to optimize our product design. We have been extremely happy with the results and have since established a long-term partnership with them. We are confident in their ability to handle our future machining needs.
As a small business, finding an affordable yet high-quality CNC machining service can be challenging. But we are grateful to have found this manufacturer. They offer competitive pricing without compromising on the quality of their work. Their customer service is top-notch, always going above and beyond to meet our needs. We highly recommend their services to any business looking for a reliable and cost-effective CNC machining solution.
A praiseworthy processing service . that comes from a rigorous service process and the scientific management of a professional team
STEP 1 Drawing Processing
STEP 2 Machining
STEP 3 Quality Control
STEP 4 Packing
STEP 5 After-sale Service
STEP 1 Drawing Processing
Strickly according to 3D drawing sheet, and send you 2D drawing before processing. Avoid problems as much as possible
STEP 2 Machining
STEP 3 Quality Control
STEP 4 Packing
STEP 5 After-sale Service
Machining Articles
Axis control is the key to high precision, complex cutting operations and increased productivity
Read More »
Machining Articles
Precision CNC Aluminum Machining Services for High-Quality Metal CNC Machined Parts
Read More »
Machining Articles
CNC (Computer Numerical Control) machine tools are advanced machines that use computer programming to control their operations.
Read More »