V1 Cloud Order Management System
online cnc machining is transparent and visible, allowing for effective and immediate communication.
Transparent and visible production and strict quality control processes are essential to meet your needs.
With V1 Machining's independently developed cloud-based data sharing, every detail of product production is visible at a glance, just as if you were personally involved.
You are able to view the progress of your project online at any time and communicate with us in real time to make timely production adjustments.
V1 Cloud Order Management System
Why Develop And Use The System
Project Management System (PMS)
Digital production management solution for part machining. We are using V1 to develop project plans, coordinate teams and manage part manufacturing schedules and processes. Full-cycle parts project tracking and control, with borderless communication between companies and customers.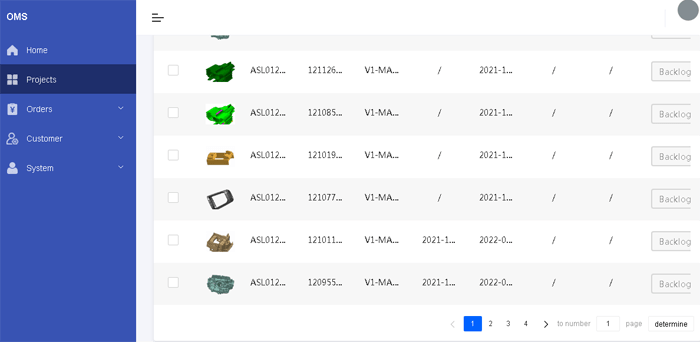 Supply Chain Management Systems (SCM)
Supply Chain Management System, centralizes a series of businesses such as customer sourcing, orders, delivery and financial transactions, digitally manages the whole business process, builds efficient supply chain collaboration within and between companies, and reduces corporate communication and operational costs. Improve supply chain efficiency, so that every business is accurate and under control.